Hundreds Down In Support
By Stephany Bravo
On March of 2013, Cindy Chang published a Los Angeles Times article titled "Hundreds march down in support of immigration reform." The article partially recounted my family's attendance in a march led by undocumented peoples who demanded accountability from the government (some who imagined more than reform). "Hundreds Down In Support" is an erasure of the Los Angeles Times article published by Chang. At its most basic level, an erasure is "about demanding a truth where there isn't one or uncovering that which didn't want to be found" (Barnes, 2015, 314). In "Hundreds Down In Support," I consider my parents positionality as undocumented peoples from México, but also delve into Indigenous dispossession because the Tongva are the original natives of Los Angeles and its nearby regions. Importantly, I write on ideas of belonging while Haitians suffer from a violence not of their own making in Del Rio, Texas. What does it mean to long for U.S. citizenship status and therefore rights in land that does not belong to the current rule—a government that has destabilized countries and caused staggering migration patterns which they remain unaccountable towards? Where do BI&POC stories intersect and disperse? What does it mean to be free?
i.
a native
crossed the border
"illegally"
was
"found"
over decades
still                              still
ii.
two U.S.-born children
and
two undocumented parents
from their home
chant in Spanish and English
pass the country's
broken promises
iii.
hundreds of thousands
threatening
criminal penalties
gain status
get behind
iv.
a march
the crowd        the poor
a priority
an inspiration
the era of hope for the oppressed
v.
lives ago
aging
still
this is my home
vi.
i hope
put it on paper 
without fear
march down with others
holding
proclaiming
getting through the cosmic 
vii.
still
in native's home
many struggle
the problems
common
job
social
security
and
risk
viii.
without license
people
think                            take
want                                         make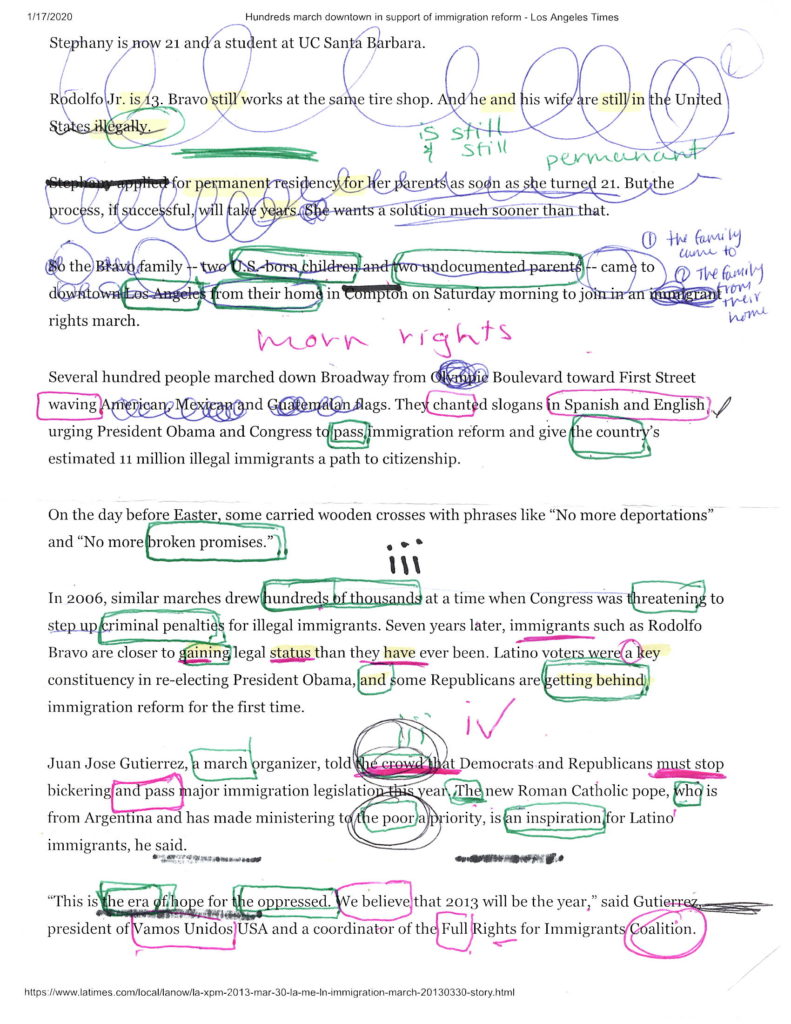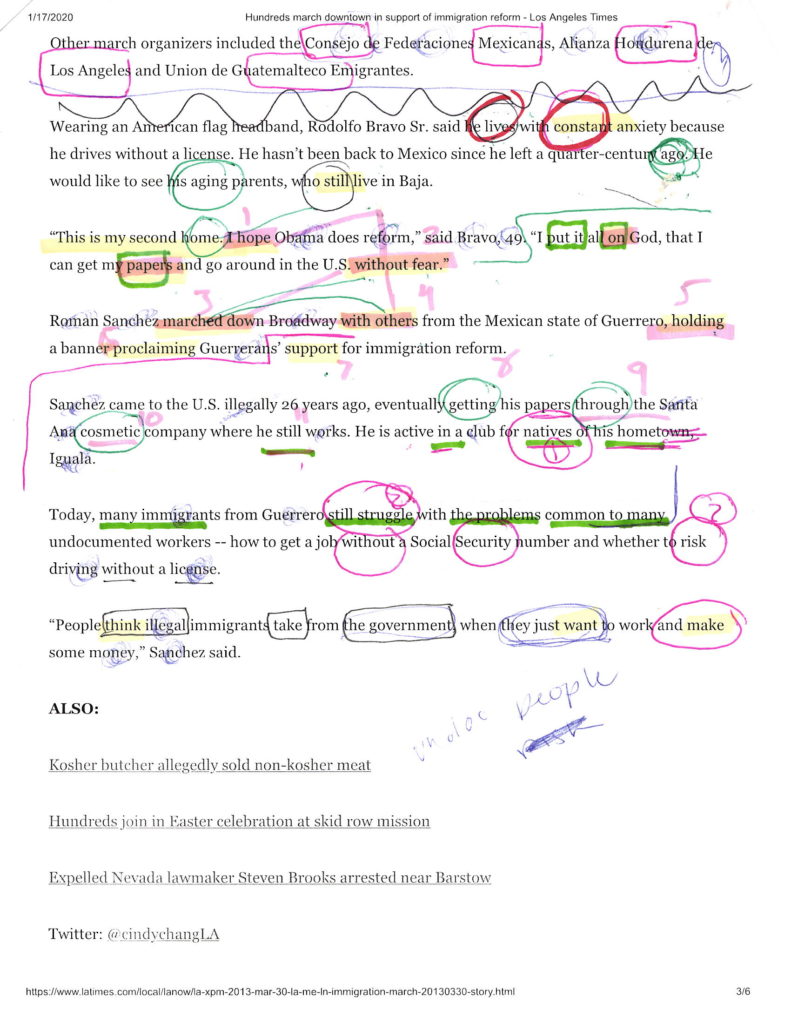 Figure 1 & 2. Palimpsestic drafts of erasure [2020-2021]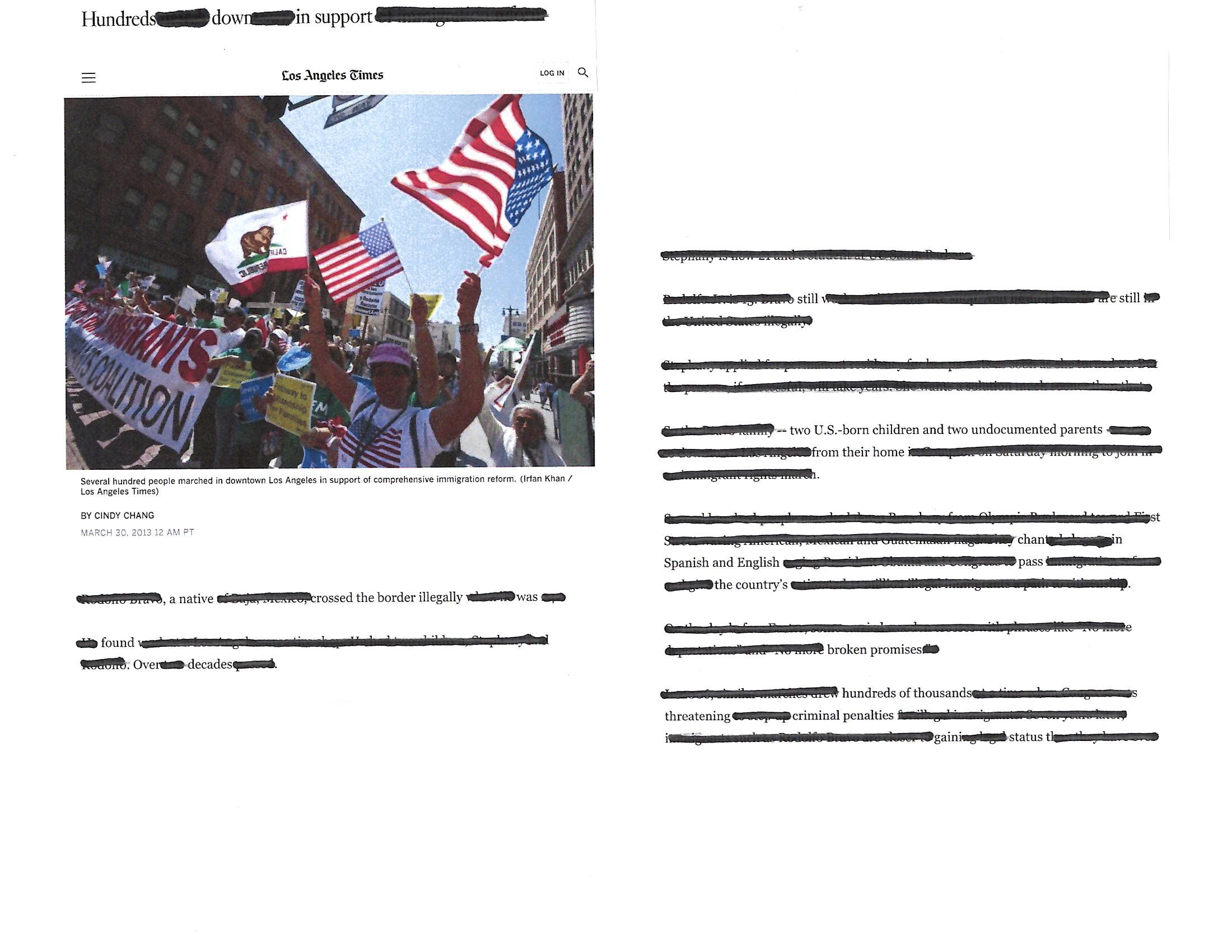 Figure 3 & 4: Finalized version of erasure [2021]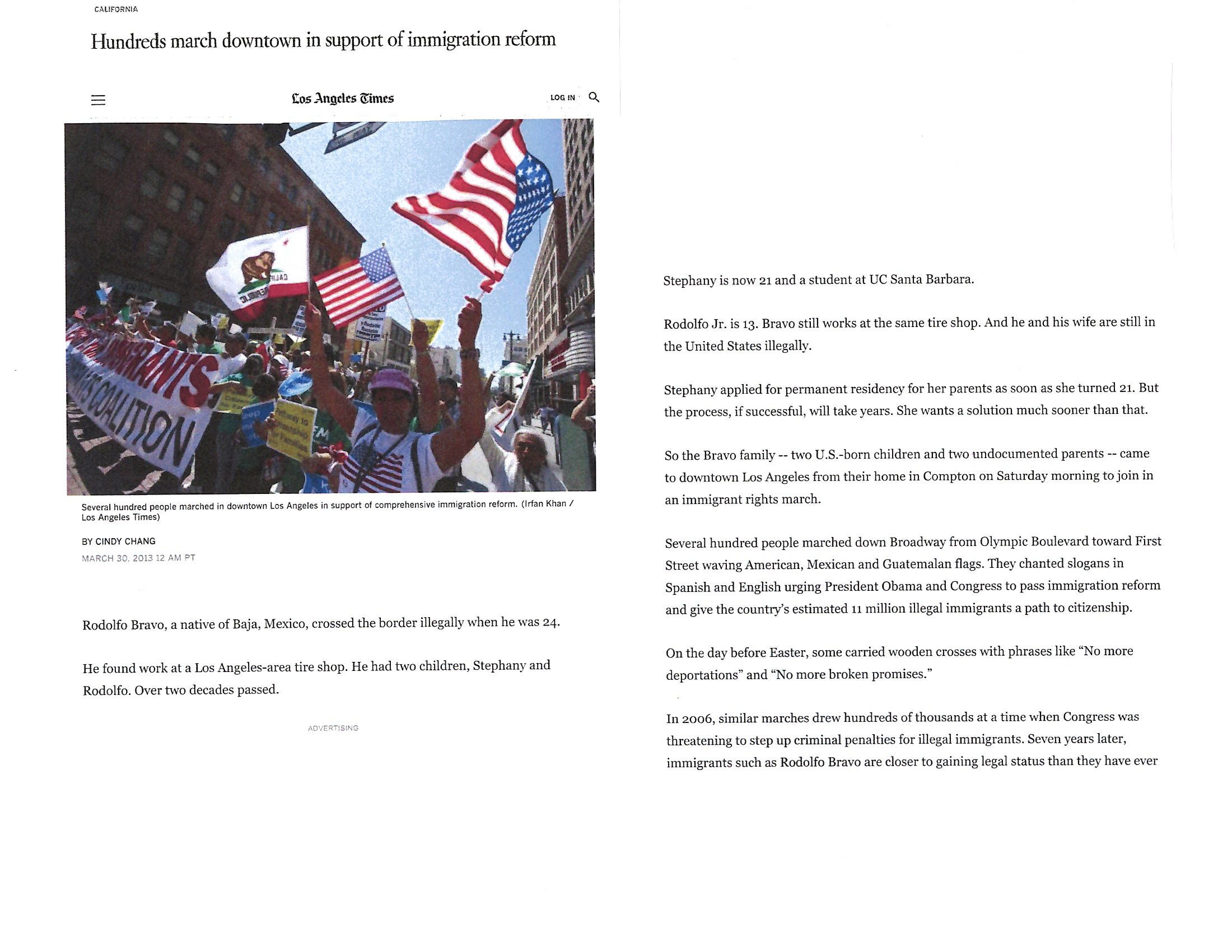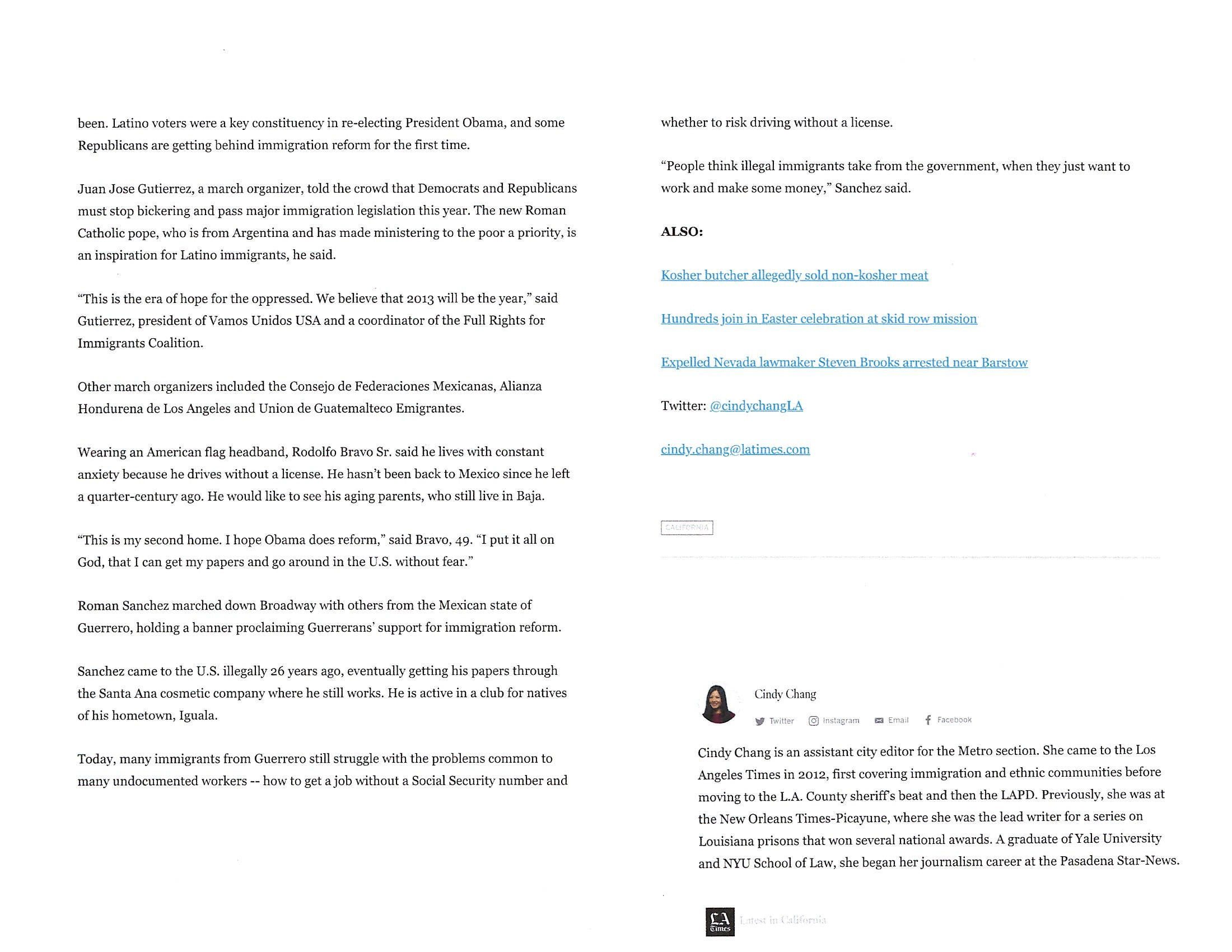 Figure 4 & 5: Original article produced by Cindy Chang
Sources:
Barnes, Aziza in Coval, Kevin. 2015. The BreakBeat Poets: New American Poetry in the Age of  Hip-Hop. Chicago, ILL: Haymarket Books.
Chang, Cindy. 2013. "Hundreds march downtown in support of immigration reform." Los Angeles Times. https://www.latimes.com/local/lanow/la-xpm-2013-mar-30-la-me-ln-immigration-march-20130330-story.html.
---