National Advisory Board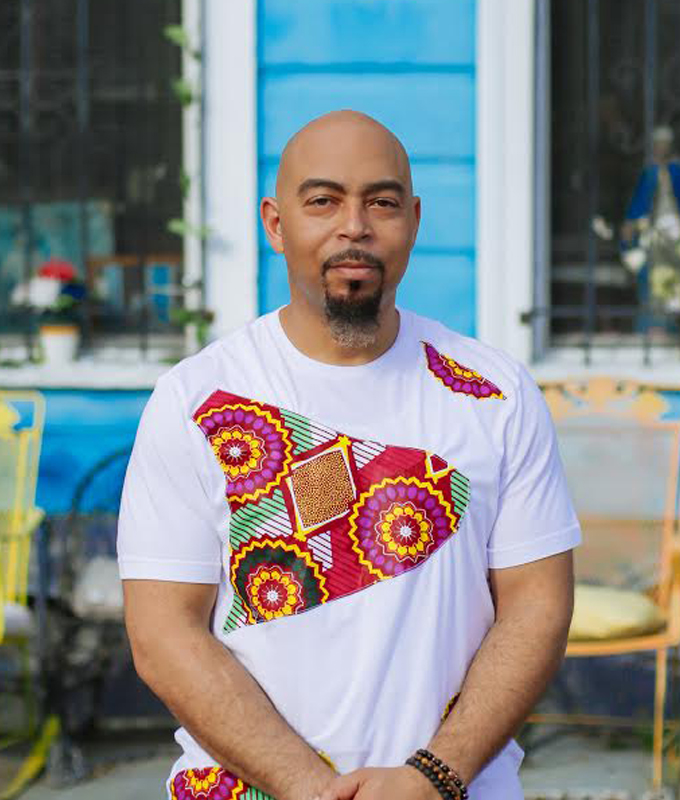 Frederick "Wood" Delahoussaye
Board Member
Educator, entertainer, emcee, and New Orleans native Frederick "Wood" Delahoussaye has propelled through the elements of artistry, socially engaged interdisciplinary projects and entertainment for almost two decades.
He serves as Artist in Residence and Artistic Director for the Ashé Cultural Arts Center, a nonprofit organization that creates and supports programs, activities and creative works emphasizing the contributions of people of African descent in Central City New Orleans, as well as Lead Artist for Junebug Productions' Homecoming Project, a community-based, storytelling performance series that marries artistic practice with a commitment to maintaining the essential relationship between culture and progressive social change through engagement with New Orleans communities that have been historically oppressed and exploited. He is a featured performer in KM Dance Project's Distorted Images and Taken, and the Ashé Cultural Arts Center's Big Easy Award-winning The Origin of Life on Earth. He is a member of the New Orleans Youth Open Mic (NOYOM) executive committee and former poet mentor for Imagining America.
Wood is a published author, poet, and featured writer for publications including Offline Magazine, VIBE, and the Southern Cypher Artists Cooperative, of which he served as Executive Director. He was associate producer and writer for Cox Television Productions' Spoken, and director of the ACT I Black Theater Festival productions, The Color of Self and Change Gon' Come and Poetic Panther Productions', The Motherland Before They Came. He served as Director of Operations for Project Future for the Youth, Inc., Musical Coordinator for Ebony Square Cultural Center and is the Founder of Lifeline Entertainment Group.
He is a recipient of the Asante Foundation's Cultural Ambassador Award for Performance Art, National Performance Network Mentorship and Leadership award, Archdiocese of New Orleans' Servant Leader Award, a Puentes Public Leader Fellow and Mellon Foundation Community Engagement Fellow, to name a few.