Staff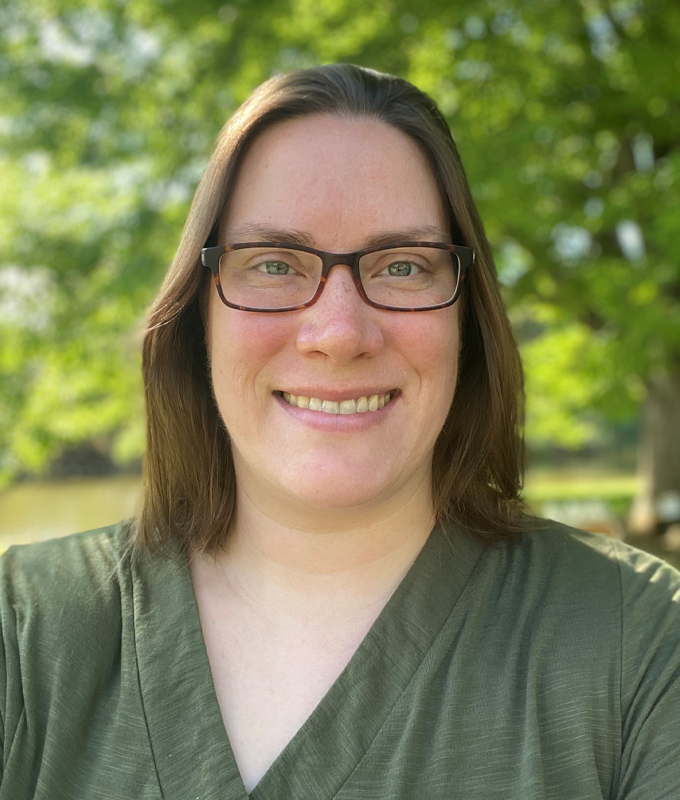 Trina Van Schyndel
Membership Director
Trina Van Schyndel is the Membership Director for Imagining America, and she also coordinates the Joy of Giving Something (JGS) Fellows program. She comes to IA with extensive experience in higher education settings, including community-engaged learning and community-campus partnerships. She also has been responsible for supporting networks of publicly-engaged practitioner-scholars. Previously, Van Schyndel worked in the community engagement offices at the University of Wisconsin – Milwaukee and the Medical College of Wisconsin. She is also a prior director of Campus Compact for Wisconsin.
Van Schyndel has bachelor's degrees in international relations and German from Michigan State University, and she served for two years as a Peace Corps Volunteer in Ukraine where she taught English at the secondary and post-secondary levels. Upon returning to the U.S., her passion for experiential education and the environment led her earn a master's degree in natural resources from the University of Wisconsin – Stevens Point, and she has experience as an environmental educator in state and national parks, nature centers, and an environmentally-focused residential high school. Her journey then led her to transition from environmental education to higher education, where she found a home in community engagement, especially place-based approaches to supporting and sustaining communities and their connections to the world around them. She is inspired by approaches to this work that incorporate the arts and humanities, especially music, storytelling, photography, and handicrafts.
Van Schyndel is currently a doctoral student in the higher, adult, and lifelong education program at Michigan State University, where she is also completing her graduate certificate in community engagement. Her dissertation focuses on the identity development of community-engaged practitioner-scholars through their participation in community engagement professional associations while in graduate school. Recent publications and presentations focus on supporting community-engaged graduate students and community-engaged boundary-spanners in higher education. She is originally from the Midwest, but she and her dog, Sammy, are excited to explore their new home in California. She loves walks with her dog, cooking and trying new foods, exploring new places, hanging out with family and friends, and reading a good sci-fi novel.